Mobile Registry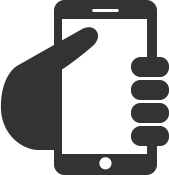 Menu
HOW DOES CRONOS REGISTRATION MOBILE WORK?
Cronos Registrations Mobile interact with theCronos Control Attendance Module, feeding Cronos Control with the employees registrations, as local or public network connected elec- tronic registrators do.

Device, employee & working area (map coordenates) are recorded in Cronos Control.

Cronos Registrations Mobile connects to the Cronos Control server, obtaining this infor- mation and feeding back the employees registrations.